This is typical cements industry application. Cement's Dielectric constant (DK) is about 1.5. The echo is much less than regular solids. Most of the time, the dust is very heavy and covers the antenna. The key for application, we applied lens radar to get better performance in the sticky and dusty environment.
Key points: strong dust, low DK, cements, no air purge
This is typical cements industry application. Cement governance has been becoming more and more difficult nowadays due to the high adherences and unstable echo than regular solid. For this complex environment, the key solution for it is to make the equipment penetrate strong dust and applied to low DK medium.

ANL-8260AG2, 26GHz RF harmonics maintenance free patented lens radar level transmitter, is one of measuring in strong dust or crystallization series product. . It uses low power for transmission, and delivers good sensitivity and stability. It offers higher bandwidth. These advantages make cement measurement much easier, more accurate, more stable and environmental adaptability.

Besides, the traditional product have to install air purge, ANL-8260AG2 has unique patented lens antenna can reach strong penetration for dust. No need air purge and no fear of adherences.
ANL-8260AG2 lens radar was installed in the cements silo
Current cement level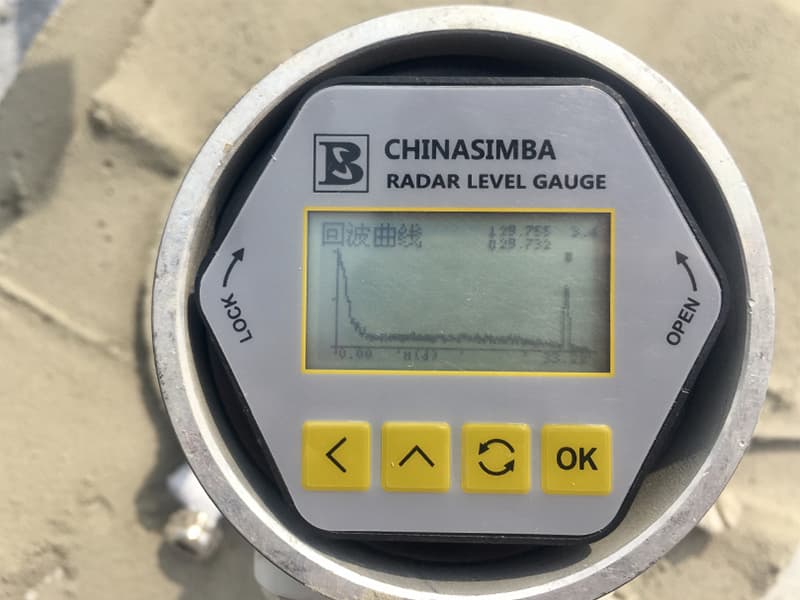 Current echo displayed on ANL-8260AG2, the signal is still strong even in the dusts