Cement dust is all pervasive and covers the antenna thus rendering most comparative products delivering an unstable echo and requiring constant cleaning in level measurement.
Key points: strong dust, low DK, cements, no air purge
CHINASIMBA have developed a purpose built lens antenna that delivers a stable echo and does NOT require either continual cleaning or an air purging connection.

CHINASIMBA's ANL-8260AG2, 26GHz RF uses low power for transmission, and delivers good sensitivity and stability. Over a higher bandwidth thus rendering it the perfect choice for multiple cement industry applications.

Besides, the traditional product have to install air purge, ANL-8260AG2 has unique patented lens antenna can reach strong penetration for dust. No need air purge and no fear of adherences.
ANL-8260AG2 lens radar was installed in the cements silo
Current cement level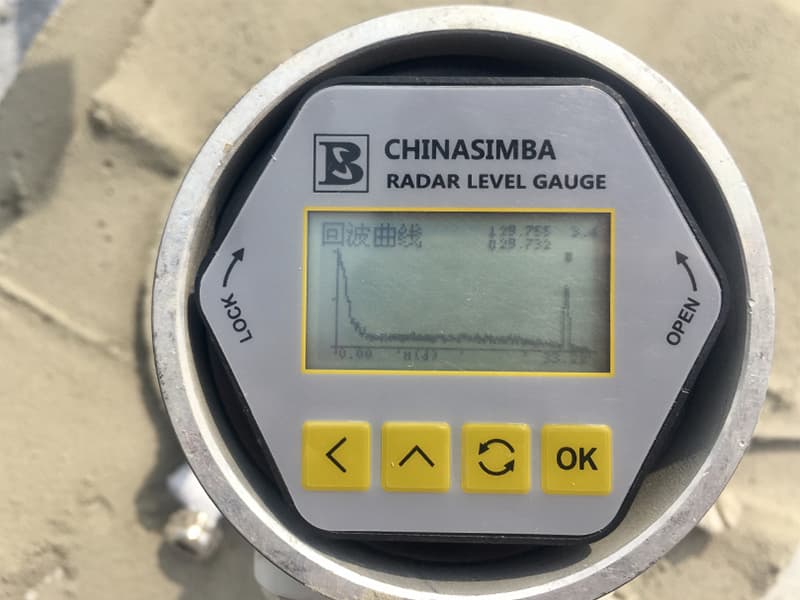 Current echo displayed on ANL-8260AG2, the signal is still strong even in the dusts