ANL9080-DN100 is a general-purpose 80GHz FM radar level meter suitable for solids/liquid level/powder/paste measurement in small, medium and large measuring ranges (0.1m to 100m), featuring fast measurement response, 2-wire 4mA current start-up, and active tracking recognition technology with multi-echo mode software design, which makes it suitable for use in harsh environments. Under working conditions, it can steadily identify the correct echo position; in the stirred tank environment, rapid and frequent loading and unloading of industrial process reaction tank measurement applications, it shows the absolute superior performance. In solids measurement or large dust and heap angle environment, the product system will automatically open the return gain control function according to the quality of the return signal.
ANL9080-DN50 is a frequency modulation radar level transmitter operates at a frequency band around 80GHz with a welded small aperture flange. This transmitter is specifically crafted and designed for small to medium range applications (0.1m to 50m), including level measurements in liquid/powder/paste products. It's 2-wired powered and has fast responses to level changes. Featuring with its unique Proactive Tracking and Identification Technology that operates at multi-echoes modes which can identify the real echo and reliably return the correct level under harsh conditions; it provides robust measurement for applications like mixing vessels, and process vessels that feed or drains products frequently.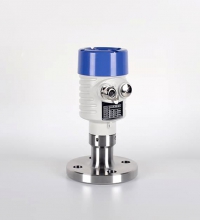 The ANL-9081 80GHz FMCW radar is straight pipe level measurement radar with a low loss mode , designed to measure the level of liquid or powder in straight pipes (internal diameter > 50mm); it can measure up to 40m in length, allowing slight curvature (<0.3 degrees, about 0.1m off axis for a 20m long pipe), for rough or sticky pipe walls. It is also capable of measuring in the case of material hanging (as long as the wall thickness of the material does not exceed 1/3 of the inner diameter of the pipe).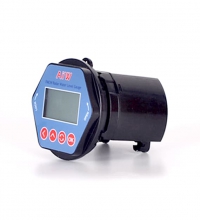 80GHz FMCW radar electronic unit module (G8 module), enclosure fully compatible with the previous 26GHz pulse radar module, suitable for most of the domestic instrument housing, simple antenna mechanical structure (with purge) and processing & manufacturing (structure drawings are available free of charge). It has a 160x80 dot matrix LCD with backlit. It is a radar electronic module supports HART7 protocol / Bluetooth communication function.